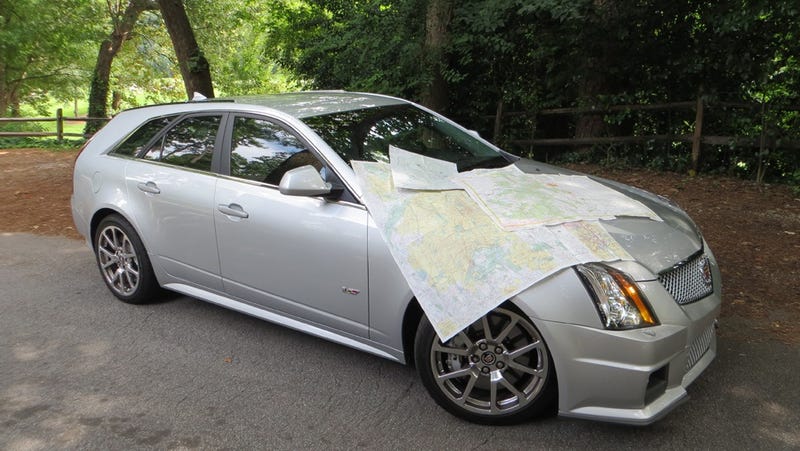 Today's subject is: roadtrips. I love roadtrips. I believe this began in roughly 1994, when my family took our very first roadtrip in my mother's stick-shift Isuzu Rodeo. We travelled from Denver to Mount Rushmore, which is a large granite sculpture carefully designed to give South Dakota something to put on its license plates.
As I recall, that roadtrip involved three stages. The first was packing the car. My mother did an expert job with this, carefully arranging every item, which included approximately 20 percent luggage and 80 percent roadtrip snacks. Stage two was plotting the course and getting on the road, with me and my brother belted in the back seat. Of course, these were the days before children could be distracted by in-car video games and DVD players and iPads, which meant that the third stage began just nine miles from our house, when my dad turned to my mom and asked: Is it too late to fly there instead?
Roadtrips are fairly common when you have children. That's largely due to the cost of flights for an entire family, but also because it's way less embarrassing when your kid has a violent temper tantrum in the minivan than on a nonstop flight to Phoenix.
But as we get older, we tend to leave behind the roadtrip in favor of powered flight, which is highly quicker than travelling by car, and only slightly more cramped. I think that's a shame. Twenty years after my first roadtrip, I still love the concept. The wind in your hair. The road stretching for miles. The ability to go somewhere with a tube of toothpaste larger than three ounces. It's bliss, all of it.
And that's why I'm taking the CTS-V Wagon from Atlanta to California and back.
Now, this won't surprise regular readers (a group that can be precisely defined as: "my mother"). Regular readers know I take all sorts of wacky roadtrips, like the time I drove across the country in my Lotus while thinking: Who knew highway expansion joints could feel so much like getting hit in the face with a salad bowl?