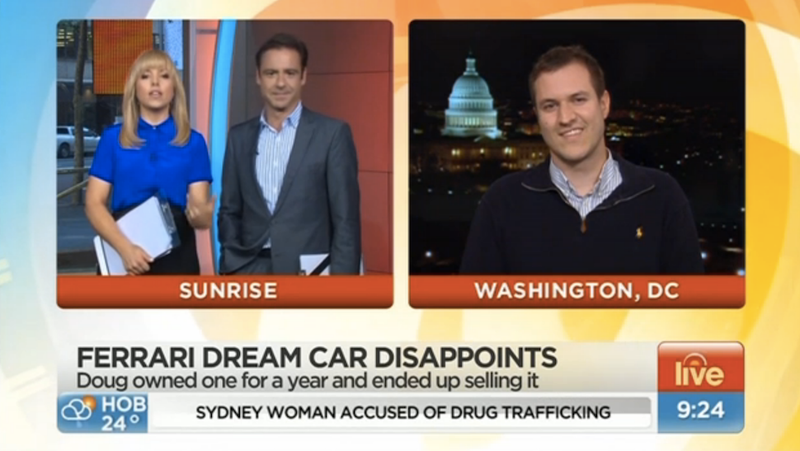 I recently became a bona fide television personality. A true, real-life celebrity, if you will; a world-renowned star of the small screen, known globally for my wit and charm. What I mean by this is: I recently spent three minutes on an Australian morning show, where I temporarily forgot the word "ramp."
Here's how it happened: about a month ago, I received an e-mail from my editor, Matt, who was forwarding along an entirely different e-mail from a television producer for an Australian morning show called Sunrise. My first instinct, in this situation, was to simply ignore the e-mail, as I do with virtually all e-mails, until the little red notification bubble on my phone grows so large that it starts to resemble a handheld version of Chris Christie. Then I reply at a time that's more convenient for me, such as when I'm sitting on the toilet.
But since this e-mail came from my editor, I decided to open it right away. And that's when I discovered that this Australian television producer wanted me to appear on Sunrise in just a few days to talk about my Ferrari.
For those of you who haven't been following along, about a year ago I bought a Ferrari to see what it was like, and after a while I discovered that it really wasn't so great. So I wrote this big column about how it was a disappointment, and it got pretty popular, and I got a bunch of nice messages from all sorts of people around the world, except for the Ferrari forums, where they believe I am the automotive journalist equivalent of Lord Voldemort.